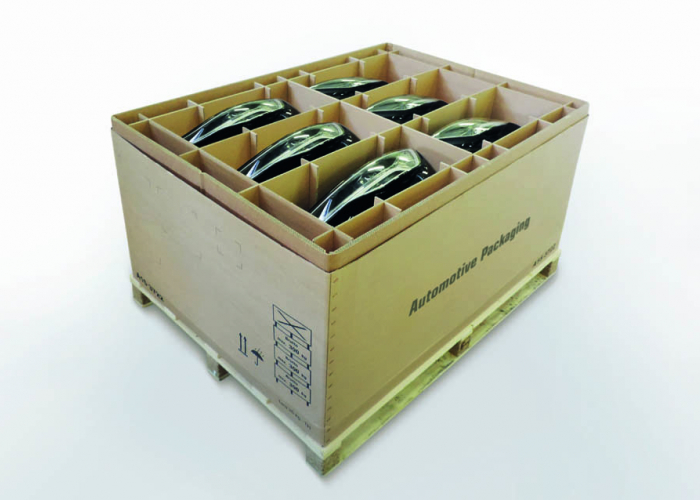 Corrugated cardboard and packaging which is made out of it are among the most widely used group of disposable packaging. We design and manufacture cartons of all shapes and sizes including using a combination of other materials. The advantage of paper packaging is its low weight, high strength, excellent protective properties and wide production possibilities.
We offer simple boxes and shaped cut-outs according to FEFCO catalogue. We also design and manufacture complex paper packaging which is designed specifically for a particular product, including, of course, void fills, cushioning inserts or combination with other materials. We also offer waterproof and greaseproof packaging or containers with anti-corrosive or antistatic finish. Custom packaging development is handled by a team of our designers with extensive experience in industrial packaging.
Material used:
various kinds of three-, five- and seven-layer corrugated cardboard.
Types:
top folding boxes
lid boxes
custom cut-outs and cushioning inserts
dividers
inserts
shipping packaging
group packing
pallet boxes and octabins
special packaging tailored to customers.
Options:
special cut-outs such as handles and windows
surface treatment - anti-corrosive, grease proof, anti-static
printed or marked with a label
document pouches
combination with other materials.