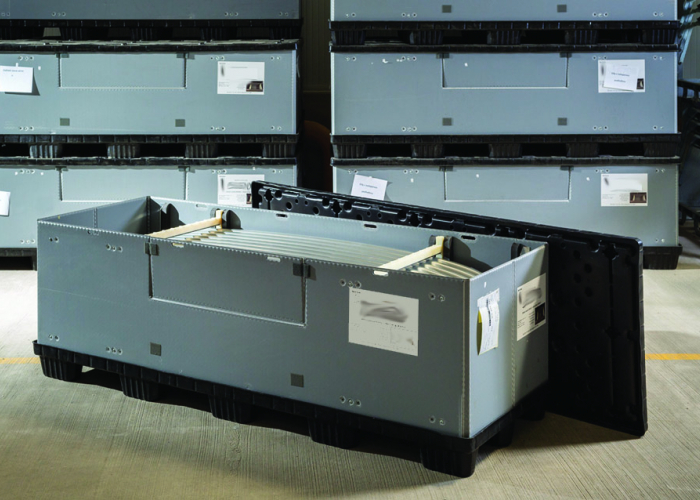 Bulk (pallet, mega-) boxes are an alternative to steel containers or gitterboxes. Megaboxes consist of three parts - pallet, casing and lid. The structure of the casing allows it to be folded onto a pallet and covered with the lid thus saving space when storing and transporting empty containers. Bulk boxes can have different base and height sizes.
While having low weight the bulk plastic boxes have a high load capacity and strength. Other advantages of this returnable packaging system are long service life, high application variability and easy handling.
Materials used:
polyethylene (pallet and lid)
metal (pallet)
polypropylene (casing).
Types:
with a simple casing
with double protective casing for maximum protection.
Options:
internal cushioning insert: dividers made from various materials, fixed or sliding textile inserts, foam or plastic cushioning inserts, castellation, etc.
lockable lid
opening casing
printed or labelled
integrated document case pouch.