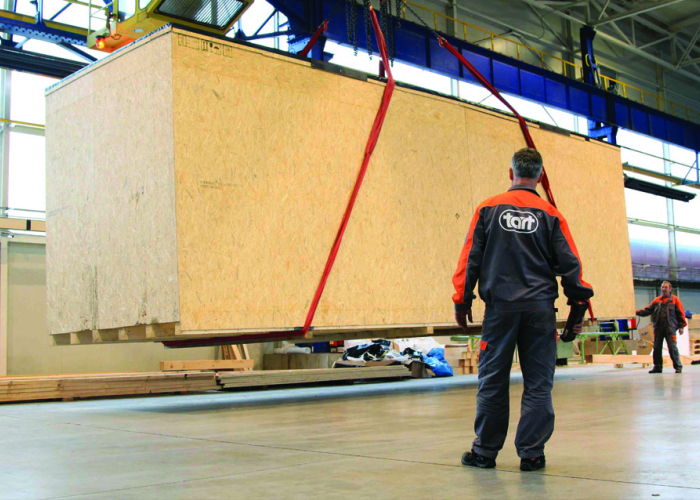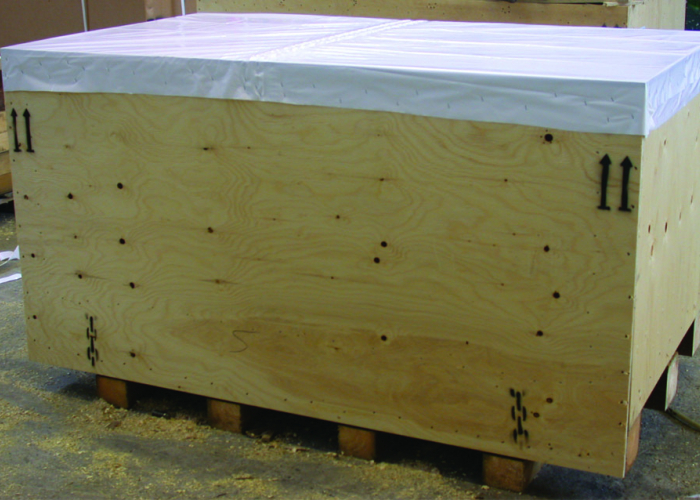 We design and manufacture a complete range of wooden packaging - from simple pallets and crates, through to custom-made wooden and special oversized packaging for overseas packaging. From one piece to large production series. Wooden packaging is used either as one-way / non-returnable packaging of bulky products or for transport over longer distances. Another option is returnable foldable plywood boxes.
The main reasons for using wood materials and structures are excellent construction properties of wood (lightness, easy processing, good insulation properties, low production costs, etc.).
When designing wooden packaging we use customer supplied documentation or our own construction programme (based on Czech standards and using packaging procedures based on the German set of HPE standards). The basic input parameters for the design of the structure are weight of the load, dimensions of the packaged equipment or internal dimensions of the box. We also take into account the demands on the type of material, stack ability, handling or the type of transport. According to the destination, we design and perform HT treatment of wood elements according to ISPM No. 15 .. The labelling of packaging according to international customs and customer requirements goes without saying.
KLAPPY BOX lightweight returnable packaging is a special group of wooden packaging. Thanks to its unique construction, it has many advantages - easy assembly, space-saving storage, multiple use and low weight. KLAPPY BOXES can be handled by forklift and pallet trucks and can be customized according to customer needs - inputs from various sides, interior fittings, size, handles, marking etc.
Materials used:
building timber
OSB Boards
plywood.
Types of wooden packaging:
crates
board casing / slat casing / plank crates
transport bases and non-standard sized pallets
built-in elements
multi-way / folding boxes KLAPPY BOX