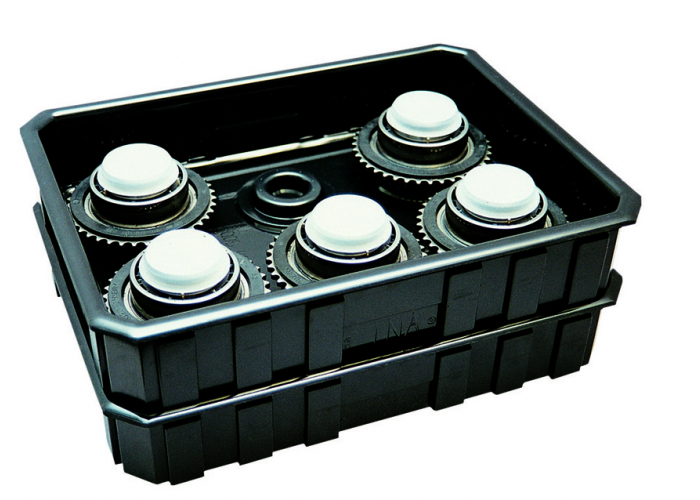 Vacuum shaped packaging (blister packs) includes trays, layer pads and crates for transport and automation. The characteristics of this returnable packaging is its high strength and possibility of precise placement of packaged products. This packaging is also suitable for more complex products.
Nowadays, this type of packaging takes on a leading role in the automation process as individual products are precisely positioned in the blister pack to allow easy feeder access within automatic production lines. The crates and layer pads are made with a smooth or grooved bottom and are designed to be easy to stack which significantly reduces their volume in return transport thus saving logistics costs.
Because of the need to invest in producing moulds vacuum formed packaging is more suitable for larger production runs.
Materials used:
Types:
individual boxes
individual boxes with integrated cushioning insert
individual moulded dividers
cut-out inserts to KLT.
Options:
antistatic finish
washable (with drain holes)
labelled or etched
different colour design.