Sewn liners and packaging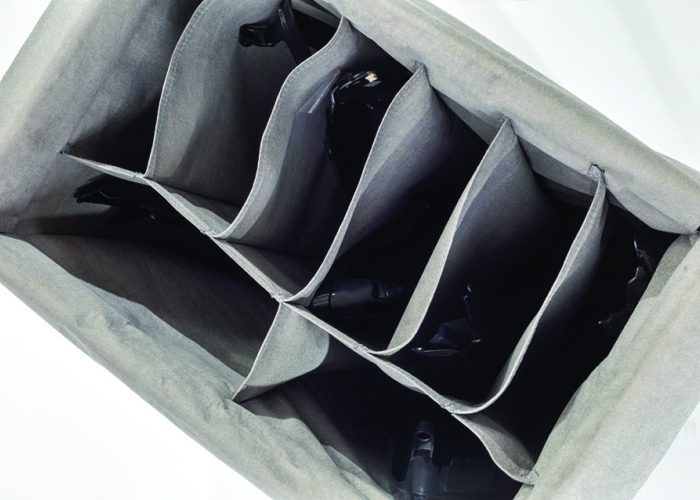 Sewn liners and textile covers are particularly popular in the automotive industry. The most common forms of textile packaging are sewn cushioning inserts for a group of products which are integrated into returnable packaging - plastic boxes or iron structures. These cushioning inserts separate the parts, protect them and prevent them from touching each other. At the same time sewn packaging protects the visible parts from scratches.
Their excellent process ability, wide application variability, excellent protective properties and low weight are great advantages of the fabrics from which sewn inserts are made. We design and manufacture a large amount of individual textile packaging whether it is sewn liners for external packaging, separate sleeves or hanging covers for metal structures.
The great advantage of sewn cushioning inserts is their versatility. There are many companies that produce dimensionally similar components for various car manufacturers and their model lines. Sewn cushioning inserts made of quality material, where individual pockets have universal shapes, are most suitable for such customers. This packaging is usable for a wide range of manufactured parts and also for facelifted parts, for new generation car parts or for parts of a completely different vehicle. This versatility makes it possible to produce specific packaging in larger amounts which is the most economically advantageous way for the customer. The durability and long lifespan of sewn liners is taken into account in both the development and production stages.
Materials used:
HDPE microfibre,
PP microfibre,
PET / PA Microfibre
PES microfibre.
Types:
individual sleeves
variations (interlocking partitions, separators, inserts, overlays, etc.) for stackable boxes, KLT boxes or metal structures
individual boxes (with polypropylene bracing).
Options:
marking with sewn or sticky labels
document case
colour design.