Grids / interlocking partitions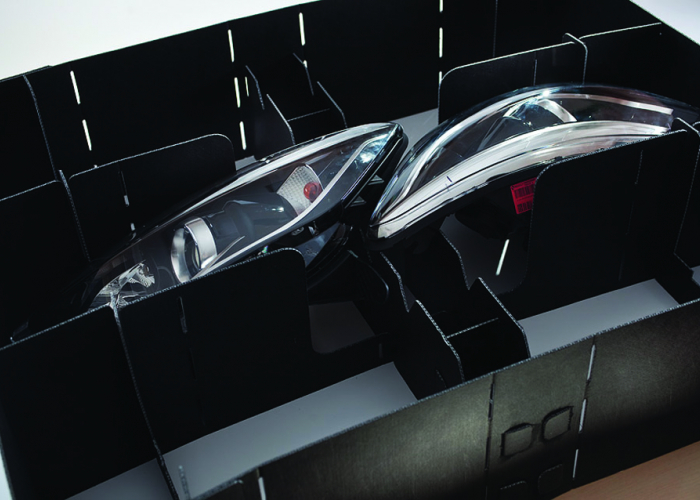 Interlocking partitions and grids are types of packaging for group in-process packaging to separate and secure individual parts. Interlocking partitions and grids can be designed and manufactured as disposable or reusable. Grids and interlocking partitions are designed as folding (bottomless) type or plastic box type (with a base). Interlocking partitions can include special cushioning insert points that eliminate the movement of individual parts during transportation.
Materials used:
cartonplast
cartonplast laminated with fabric
multilayer corrugated cardboard
foam polyethylene
non-woven fabrics.
Types:
individual grids
grid (inserted into box or container)
grid with base and frame.
Options:
special cushioning insert points to eliminate movement of individual parts
sewn, printed or adhesive labels
scratch protection layer
document pouches.