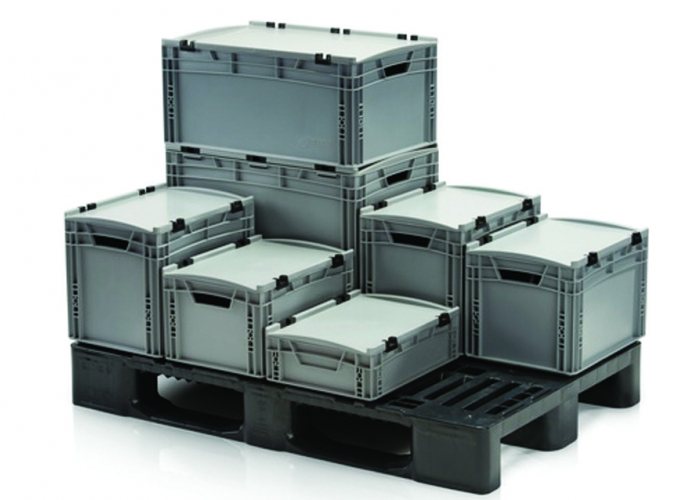 Euro containers are standardized plastic boxes optimized for the automotive or engineering industries. Euro containers are very resistant to impact or chemicals and they stack well. Euro containers have modular dimensions and can be easily combined to fully utilize a pallet. Standardized containers are also suitable for automatic production lines.
We can equip euro containers with inserts, such as sewn liners, grids or custom cut-outs as per requests by the customer.
Materials used:
polypropylene copolymer (PP).
Types:
various euro containers sizes,
full or empty handles
ESD variation,
with lid / without lid.
Options:
printed
inserts - sewn liners, EPE custom cut-outs, grids, etc.